Movie
Fans Don't Want to see Amber Heard in Aquaman 2!
Johnny Depp winning the trial against Amber Heard has turned the tables. There was a point last year when Depp was removed from the Fantastic Beasts 3 cast even after a day of shooting just because of the ongoing trials. And even though the fans madly want him to be in the Pirates of the Caribbean's upcoming movie, Disney has planned something else!
Now that Depp has won the case, the hatred against Amber Heard has increased, and fans are on their way to boycott the upcoming DC movie Aquaman 2 if it had Heard in it!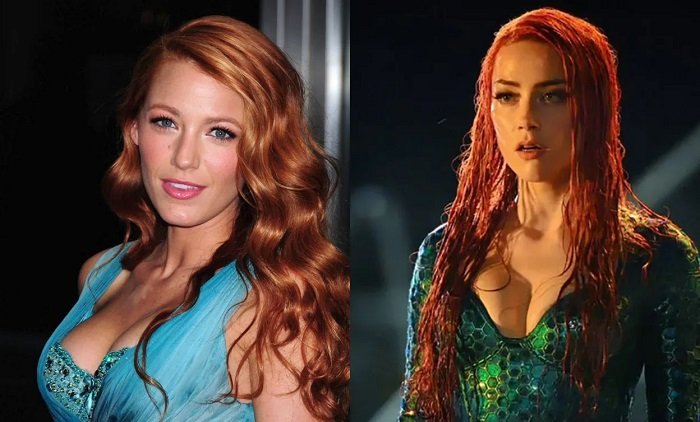 Though, fans have made it very clear that if they watch the movie, it will be because of Jason Momoa. And they have also made clear that they have no grudges against the main lead, Momoa, but after what Depp had to face, his fans deserve this moment at least.
A user wrote, "The reason people would go see Aquaman 2 is for Jason Momoa, but I don't think even he can save this film if @warnerbros insists on keeping Amber Heard. I mean, holy shit… there's nearly 5 million signatures to get rid of her & it's still going strong."
Fans Don't Want to see Amber Heard in Aquaman 2!
This request of fans has been going on for some while, as Heard mentioned during the trial how this has affected her role in the movie and how this is a massive setback for her. She even asked for a hike in this movie, but her request was declined due to the ongoing trial.
Every person out there knows very well that fans only want to see Depp in the next Pirates of the Caribbean movie as they are already disappointed not seeing him in Fantastic Beasts 3.
The Fantastic Beasts movie worked its magic because the audience was not used to seeing Depp in the film. But they know the Pirates of the Caribbean will be incomplete without him as Jack Sparrow!
Well, it looks like Johnny Depp fans are adamant, and the one to suffer will be Jason Momoa. There have been multiple petitions demanding Amber Heard to be removed as well.
Stay with UniFast news to know more updates.