Celebrity
Mouni Roy is Enjoying Her Bikini Pictures Going Viral
TV and Bollywood actress Mouni Roy is in many discussions these days about her marriage. There are reports that she will tie the knot in the coming days or, in the coming week, i.e., on January 27. . According to media reports, Mouni Roy will get married to boyfriend Suraj Nambiar at Vagator Beach in Goa.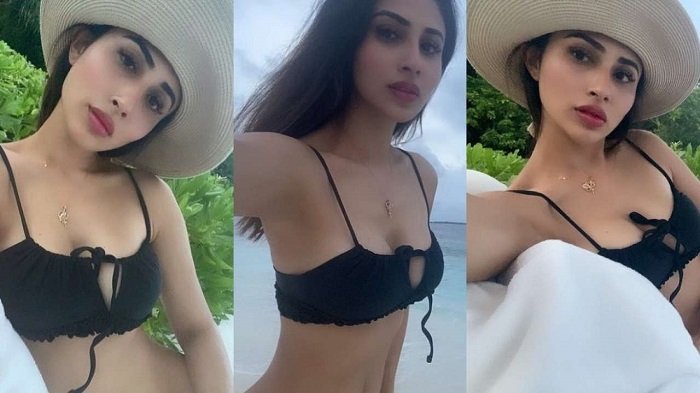 Amidst the news of marriage, bride-to-be Mouni Roy has shared a beautiful picture of herself in a bikini, seeing the hearts of the fans increasing. Let us tell you that Bollywood actress Mouni Roy is also in discussion about her social media posts about films, and her looks make people crazy every time. In such a situation, her recent viral pictures proved how to fit and toned Mouni is.
Mouni Roy also keeps sharing her hot and bold pictures on social media, and her bikini pictures are becoming viral. In such a situation, amidst the news of marriage, the actress has shared some of her bold pictures in which Mouni Roy is seen clicking pictures wearing a bikini in different poses. Mouni Roy wrote in the caption, Zindagi Ke Pal Aglio Olio is a collection of… Most definitely Aglio Olio! Everyone who knows me knows '.
Mouni Roy is Enjoying Her Bikini Pictures Going Viral
On Thursday, Mouni Roy shared many photos in a yellow bikini on her Instagram account, which her fans are very fond of. So far, more than one lakh people have liked this post. Let us tell you that Mouni Roy will tie the knot within a few days. For a long time, the market of rumors about their marriage has been hot.
In the past, there was a rumor that Mouni Roy would marry in Dubai, but it is not so. They have decided to get married in India itself.