Entertainment
Neelam Giri gets hot, moves on the song 'Cooler Kurti Mein'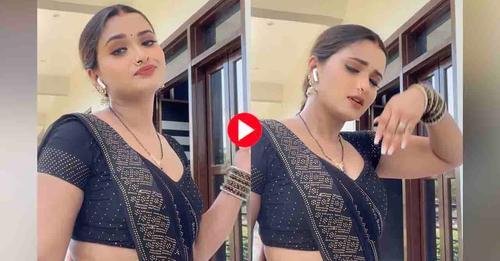 Bhojpuri actress Neelam Giri is known for her expressions. Everyone is crazy about his expression. Fans are eagerly waiting for a glimpse of the actress. At the same time, now a video of her is going viral on social media (Neelam Giri Video), on which she is seen beating people's hearts.
This video has been shared by Neelam Giri on her Instagram account in which she is seen in saree and she is seen dancing in Khesari Lal Yadav's song Cooler Kurti Me laga Le. . You can see in the video that she is giving amazing expressions, seeing which people are losing their hearts.
Even before this, his songs have raised the temperature of the internet. At the same time, the style of the actress is raising people's heads, on which it is very difficult to take eyes off. Talking about the comment section, people are sending heart emojis and fire emojis after watching this video and till now this video has got thousands of likes.