Celebrity
Even after marriage, Nana Patekar had a relationship with these 2 women
Nana Patekar Affairs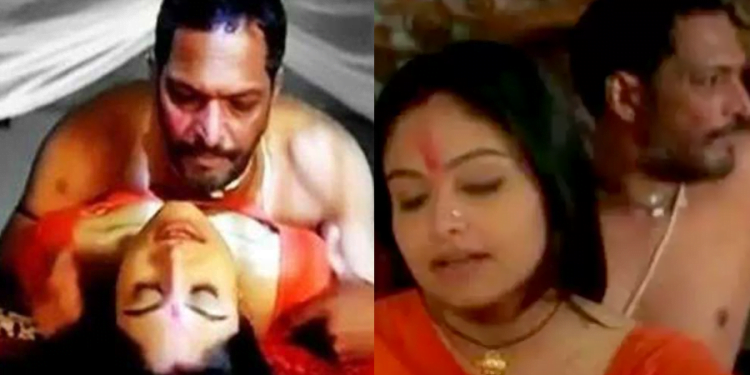 Bollywood veteran Nana Patekar is in the headlines these days for all the wrong reasons. Actually, actress Tanushree Dutt, who gained popularity from the film 'Murder', had made many serious allegations during 'MeToo' and she has said that if anything happens to me or my family, then Nana Patekar will be responsible for it. Ayesha Jhulka marries this man after falling in love with Akshay and live-in with Nana Patekar
This is not the first time that Nana Patekar has been in controversy. This actor has always been in discussions due to his acting as well as his personal life. Actually, Nana has had an affair with many actresses after marriage.
Nana Patekar married Nilakanti Patekar in the year 1978. Despite this, he has had an affair with two actresses of the 90s. It is said that Nana and Ayesha Julka worked together in the film 'Aanch'. After this, the closeness between both of them increased. Actually, it is a matter of that time that even when Nana Patekar was married, he was dating Manisha Koirala. Nana Patekar is the owner of 80 crores but because of this he lives a very simple life
It is said that Manisha Koirala had caught Nana Patekar and Ayesha Julka red-handed. After this, there was a fierce fight between Ayesha and Manisha and there was a lot of ruckus in the media too. After this incident, there was a lot of fight between Manisha and Nana and both of them broke up.
After breaking the relationship with Manisha, the secret affair of Nana Patekar and Ayesha became known and Nana also started living in a relationship with Ayesha but this relationship did not last long due to Nana being married. It is said that the reason for the breakup of both of them was angry nature. It is also claimed in media reports that this time Nana slapped Ayesha during a shoot. After which both were separated forever